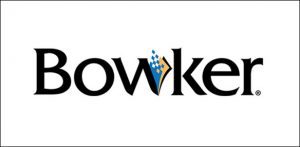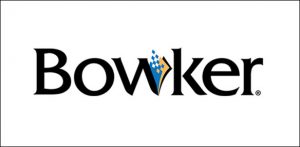 I almost hesitated on writing this article because it goes against the earlier advice I have published in my book and what I have taught and this might upset some publishing traditionalists. However, for the sake of my professional integrity, I have to modify my stance and views on an important aspect of publishing: buying ISBN's from Bowker. Given how the publishing industry has dramatically changed in the last five years, I have begun to question the economics, relevancy, and usefulness of Bowker and ISBNs.
For those of you who don't know what the ISBN (International Standard Book Number) is, it is a unique identifying number assigned by R.R. Bowker. They are the company that serve as official keepers of ISBNs and assigning them to U.S. publishers. Until very recently, if you wanted to be in the publishing business, you had to buy your own block of numbers so you could assign a unique number to your title or work with a publisher that had their own block of numbers to assign.
You had to buy them because traditional bookstores, distributors, wholesalers, and libraries use it. With the advent of Amazon, online retailers, and ebooks this is no longer necessarily true. In many situations as in the case of ebooks, the ISBN is not required even if you sell through Amazon or Smashwords. And in the cases where the ISBN is still "required", you can get an ISBN for free.
In theory, every publisher is supposed to buy their own block of ISBNs. From there, the publisher assigns an ISBN to each individual title (book, CD, etc.). The publisher is then supposed to report it to the folks at Bowker so that the work can be included in their BooksinPrint database. If you have a title that exists in multiple formats (eg book, audio CD, ebook, DVD) each of those formats is supposed to get its own unique ISBN. If you ever release a revised or update edition of a title, Bowker says you are supposed to assign a new ISBN to each of those revisions.
In today's publishing world, one title can easily generate multiple ISBN's. And if you ever decide to update that title, that is another batch of ISBNs you need to use. And that is also one my big problems with Bowker's ISBN system. It can quickly get very expensive for most self-publishers or small publishers because of the burn rate of ISBNs.
Let's be clear, Bowker has had a legal monopoly over this for decades. As with most monopolies, Bowker takes advantage of it by periodically increasing their prices to sell their blocks of ISBN. Despite the fact that computers, Internet access, and technology in general is more efficient and less expensive than ever, they are charging ever increasing prices as if it is a tangible product. They will probably say that the cost of administration has gone up. If they say that, then they will be the only company that has gone backwards in having technology work for them.
For example, until 1999, Internet domain registration services were once solely performed by Network Solutions. Internet domains were $65 per year. Because Internet domain registration services became a competitive marketplace, we now enjoy domain registrations for less than $10 per year.
So, until Bowker no longer has a monopoly over ISBNs or the publishing industry entirely moves away from the ISBN system, there are business and economic concerns for self-publishers and small publishers to simply and blindly following Bowker's lead in this.
Bowker has a problem in that its continued fortunes are tied to traditional publishing. The biggest supporters of the ISBN system are traditional publishers, traditional bookstores, libraries, distributors, and wholesalers. They have a financial need to continue perpetuating the traditional system. With the Internet, Amazon, Hulu, Smashwords, print-on-demand, ebooks, "amateur authors ", and the avalanche of providers outside of traditional publishing, Bowker is gradually losing its power to mandate usage of the ISBN.
Self-publishing as a niche industry has virtually eliminated most of the negative stigma associated with it and has evolved to a fully viable and respectable publishing option for authors today. Additionally, the number of independent publishers (publishers that are between self-publishers and traditional publishers) far outnumber those of traditional publishers.
In the last 10 years as the self-publishing movement grew, Bowker discovered a huge epidemic of self-publishers who were buying single ISBNs from the secondary market. For many years, Bowker never sold single ISBNs because ISBN use was intended only for publishers, not self-publishers. As publishers assigned ISBNs, they were also supposed to report to Bowker which titles and works they were being assigned to. They only accommodated smaller publishers with their smallest blocks of 10 ISBNs.
As a general rule, self-publishers do not want nor care about buying a block of ISBNs or reporting titles to Bowker's Books in Print. They simply want to sell their books. As such, they found ways around Bowker by buying single ISBNs from underground ISBN resellers. Self-publishers simply wanted a single ISBN for their book so that it could be sold through traditional channels.
Bowker has attempted to stop this with new rules by forbidding buyers of ISBNs from reselling single ISBNs. However, this has not proven very effective as there was no easy way verify or enforce this.
And so, today, Bowker sells single ISBNs for $125.00 each! It is an outrageous price to pay just for a unique number to put on your book. For a block of 10 ISBNs, it costs $250.00 or $25.00 per title. That is still a steep expense. For a block of 100 ISBNs, it costs $575.00 or $5.75 per ISBN. I can live with that as a unit cost but who wants to pay upfront $575? For a really good deal, you can pay $1,000 upfront for a block of 1,000 ISBN, which is $1.00 per title.
To make matters worse, Bowker continues to milk their cash cow by increasing ISBN prices at a time when releasing multiple formats of a title is becoming the norm. Like domain registration names, ISBNs are a virtual product, not a physical product. I have a real problem with virtual products increasing in price instead of decreasing in price.
In any case, what that currently means is that the cost of releasing the same title on multiple formats increases the number of ISBNs used. Hence, Bowker makes more money through selling more ISBN blocks.
I have no false notions that the ISBN will be going away quickly but there is very little reason for anyone having to tolerate paying Bowker's outrageous fees or follow their so-called rules.
Here are some examples:
On Kindle, you can elect to use Amazon's ASIN number bypassing Bowker's ISBN for ebooks. On Smashwords, ISBNs are not required for titles. However, Smashwords makes Bowker's ISBNs available for free as long as you are willing to have Smashwords listed as your publisher.
On CreateSpace, you can get a free ISBN as long as you are willing to list them as your publisher. For an extra $10, you can list your own publishing imprint.
For many self-publishers and small publishers, being forced to use Bowker's ISBN is a financial thorn in their side and yet another cost item to add to their expense. I have periodically followed Bowker's price increases over the past decade and I don't like it at all. In my view, they are unjustifiable increases in the technology age.
In 2003, I paid for a block of 10 ISBNs before I realized I would quickly run out within 2 years. I then bought a block of 100 ISBNs in 2005 thinking it might last the rest of my life. Today, if I followed Bowker's rules, I am not so sure it will last that long. There is a very real possibility that I will use up my 100 ISBNs within the next 5 to 10 years.
And if Bowker continues on with their ever-increasing prices, it will be a very expensive proposition to buy another block of 100 ISBNs. Does that mean I then have to buy 1,000 ISBNs at a time to get my so-called "savings"? I think not.
For me, I am going to do everything in my power to eliminate or at least minimize the use of Bowker's ISBN except in cases where I absolutely "need" them.
But if the publishing industry continues away from traditional publishing models as I predict it will, I can foresee a day when publishers and authors will entirely bypass the cost and hassle of the ISBN system and it will either become entirely free or be eliminated altogether. The days of Bowker charging extravagant ISBN fees for their cash cow are numbered.